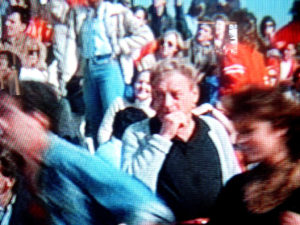 Excerpt from my book "Craving Normal," in my story "Confessions of a Hollywood Extra":
While working as an extra on the movie "Back to School," with Rodney Dangerfield, I sat about ten feet from Rodney and Sally Kellerman as they prepared to do a scene. The quiet of the set prior to the cameras rolling allowed my voice to carry. My female newlywed friend, another extra, wondered if I wanted to get married. The last thing on my mind! So I said, "I'm not meeting guys nice enough to go out with in LA. Can't imagine finding one to marry." My voice carried through the silent crowd.
Rodney's voice boomed toward me. "Hey, Honey! Come down here! I'll marry ya! I'll marry ya, right now!" My face turned hot, and I'm sure as red as a tomato, while Rodney, the crew, and the extras laughed. Well, that was one way to shut me up. And it did.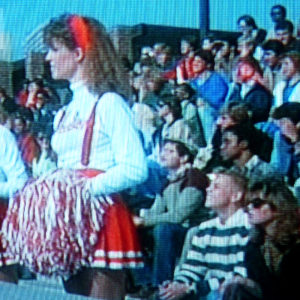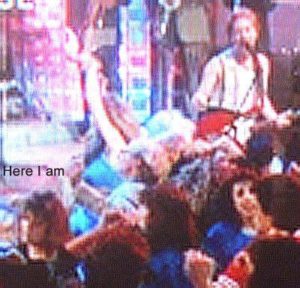 Bottom left, dancing to Oingo Boingo in the
Dead Man's Party scene, in "Back to School."
Jen (the blonde in the video thumbnail) is my newlywed friend I mention
in my Rodney Dangerfield moment of humiliation. I'm dancing in this Oingo Boingo
video, next to Jen. But you have to stop the video to find me. And, of course,
I DID just that. I'm at 2:08.
Leave a Comment